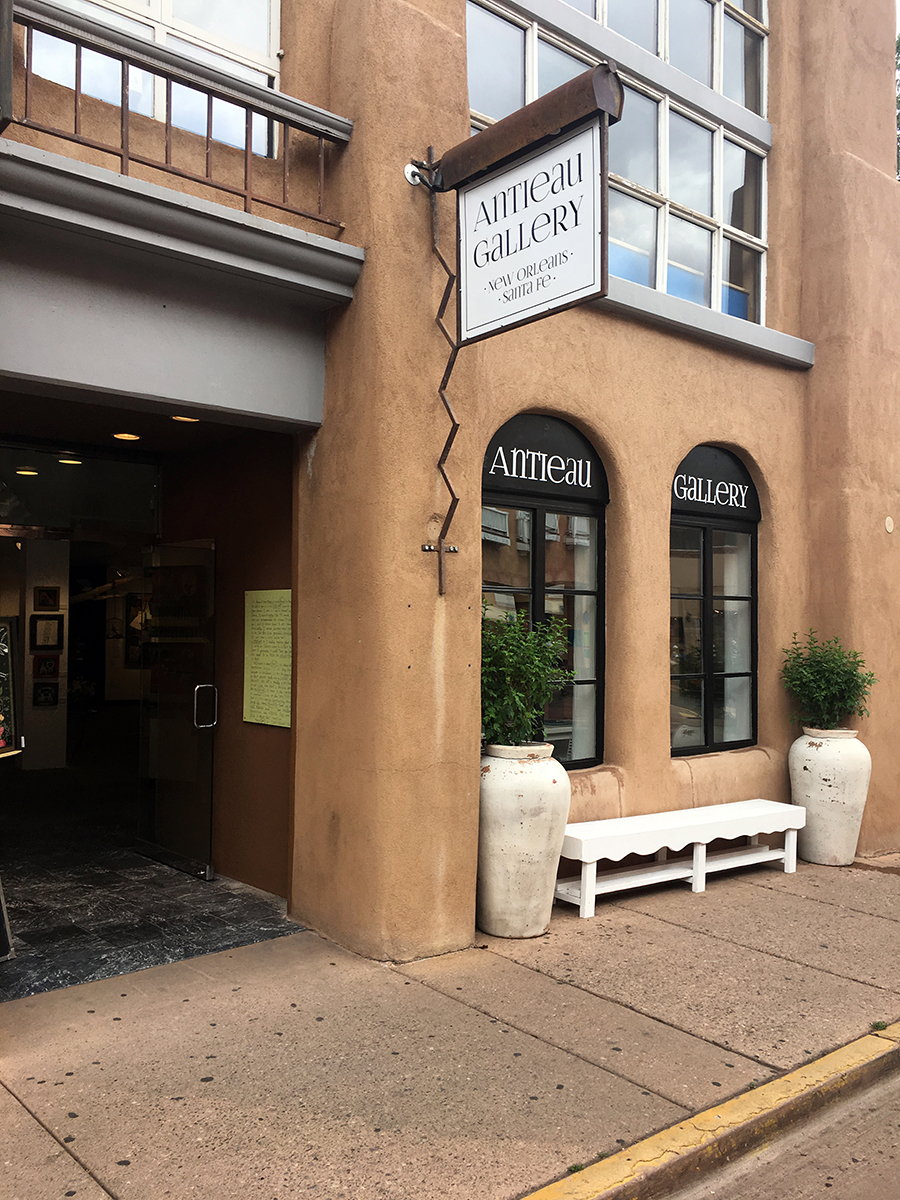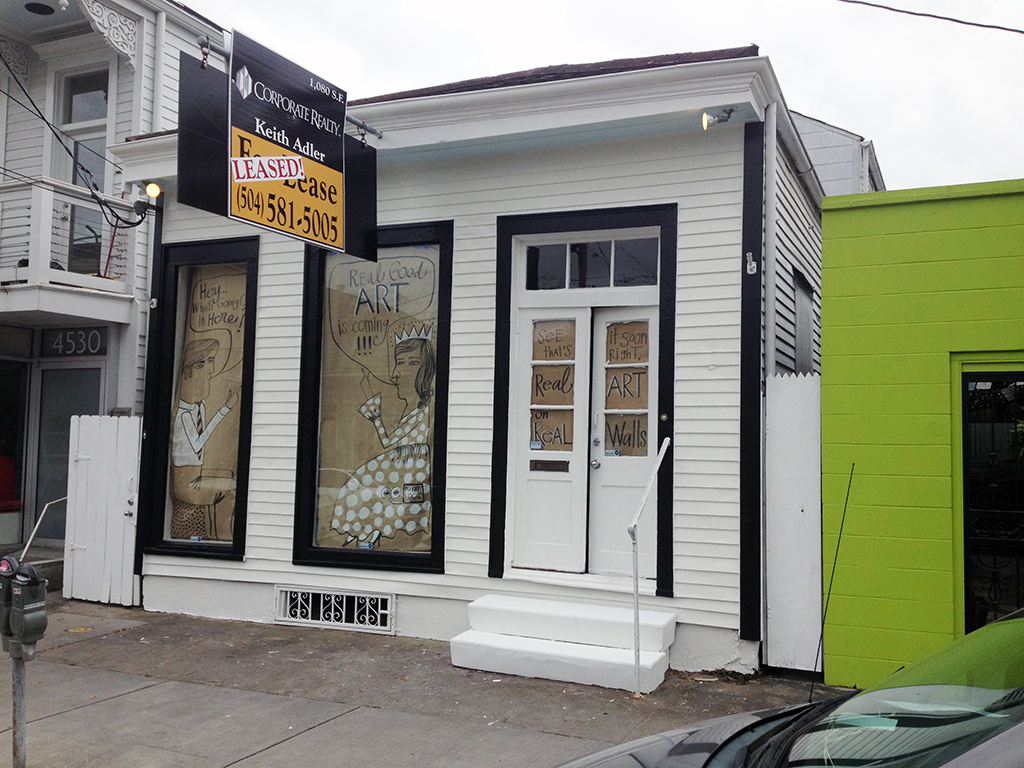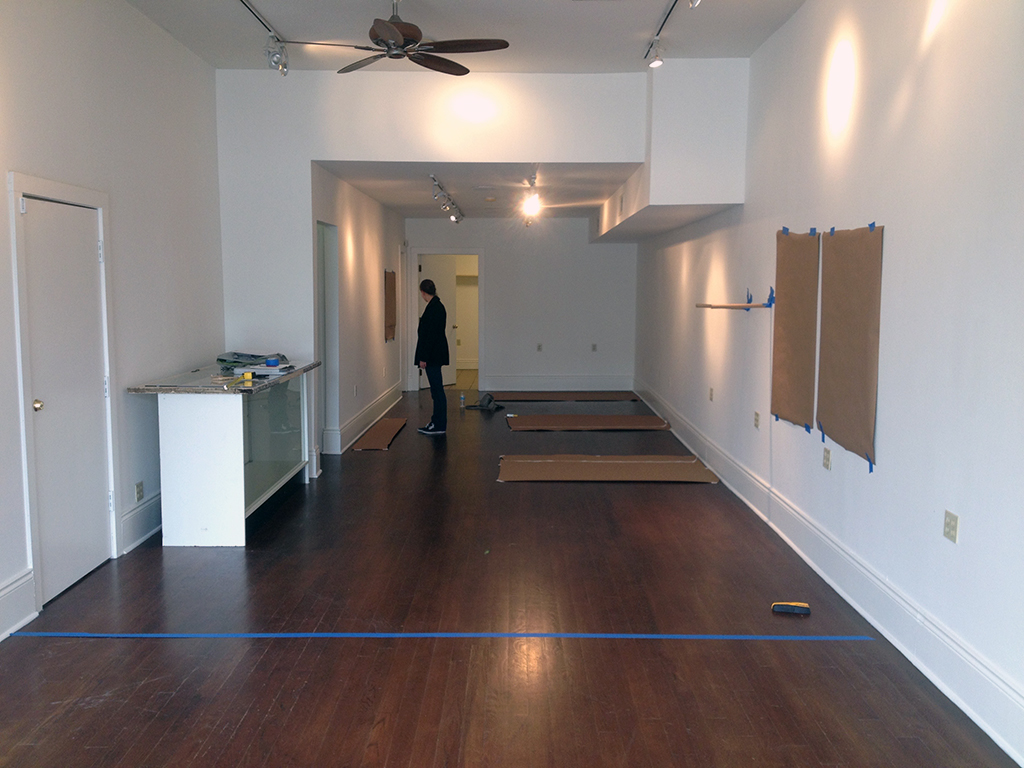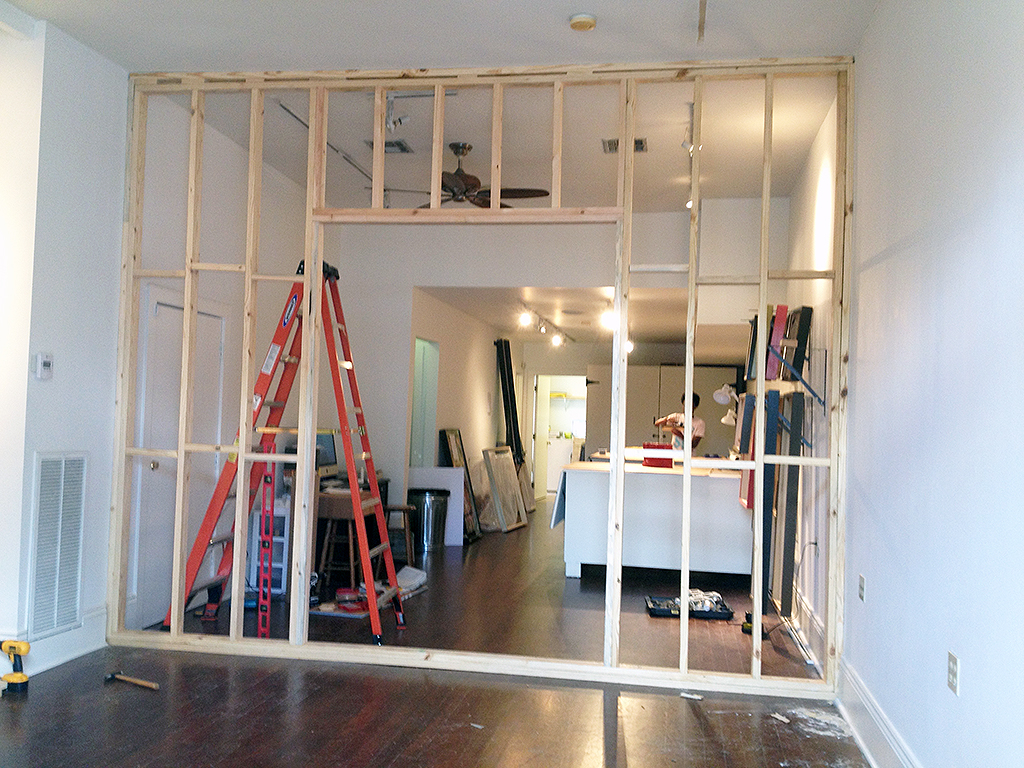 The Antieau Gallery
Ongoing Project involving Exhibit Design, Curating, Project Management, Fabrication and Installation by Prescott Trudeau, NOLA Art Dept.
Located at 927 Royal Street and 4532 Magazine Street, the Antieau Gallery exhibits the work of prolific outsider artist Chris Roberts-Antieau.
Santa Fe Pop-Up Gallery
Design, Project Management, Fabrication and Installation by Prescott Trudeau, NOLA Art Dept.
As often as possible Antieau Gallery operates a seasonal pop-up and for Summer 2017 we opened doors in downtown Santa Fe at 134 W Water Street.
After painting and prepping the whole gallery, I worked with local printers to produce a variety of fun signage
including Chris' artist statement in our front entry.
Once I was able to get the art on the walls the place really started to come together.
There was even a perfect little back room that I renovated and turned into Chris' installation of the Final Resting Place of James Brown's Legs.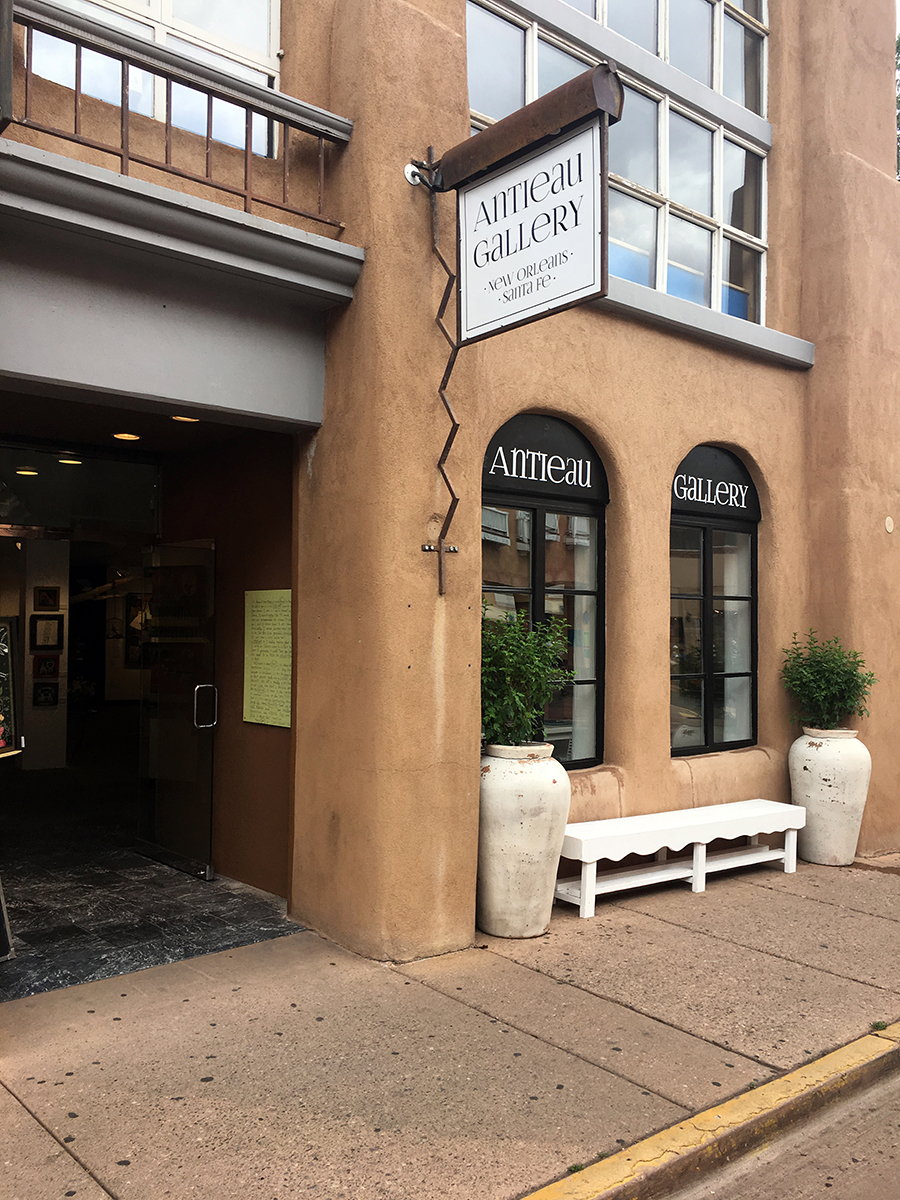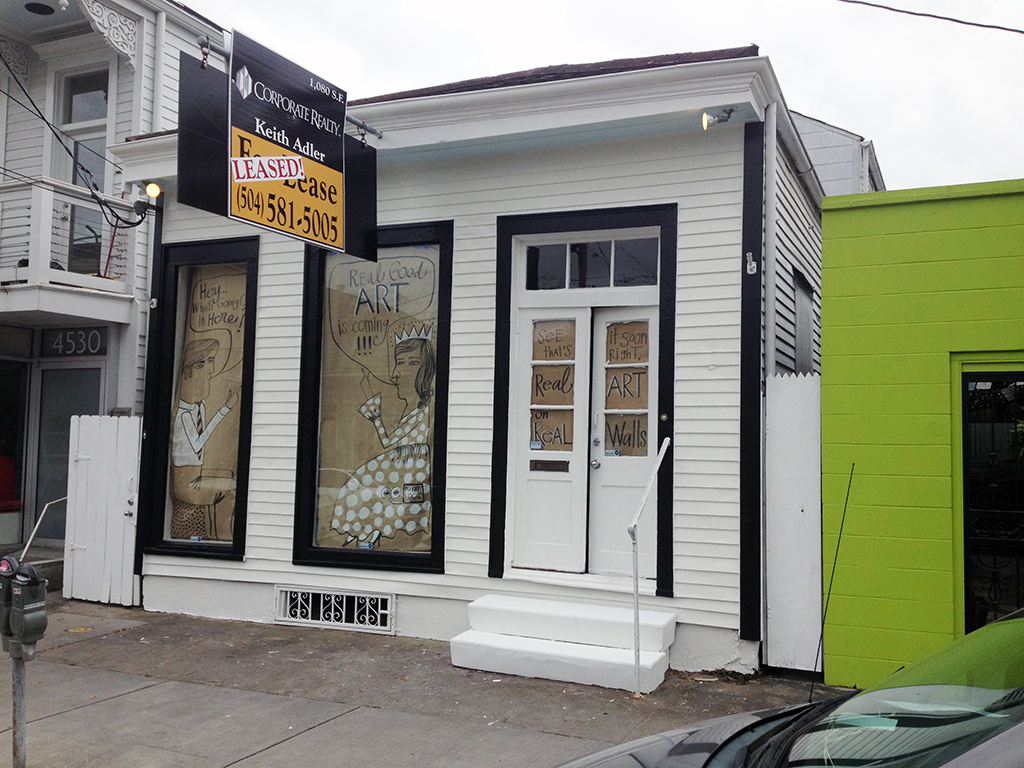 Magazine Street Frame Shop & Gallery
Design & Fabrication by Prescott Trudeau, NOLA Art Dept.
The gallery operates its own frame shop, which was relocated to Magazine Street.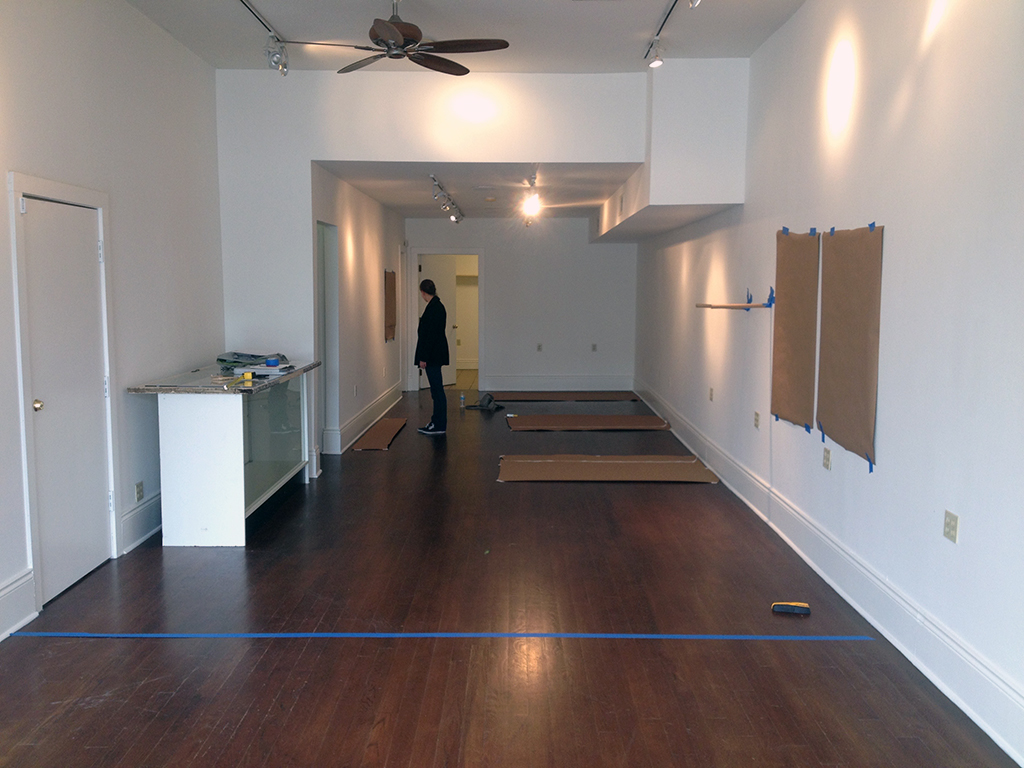 The project included interior design, gallery signage, and furniture fabrication.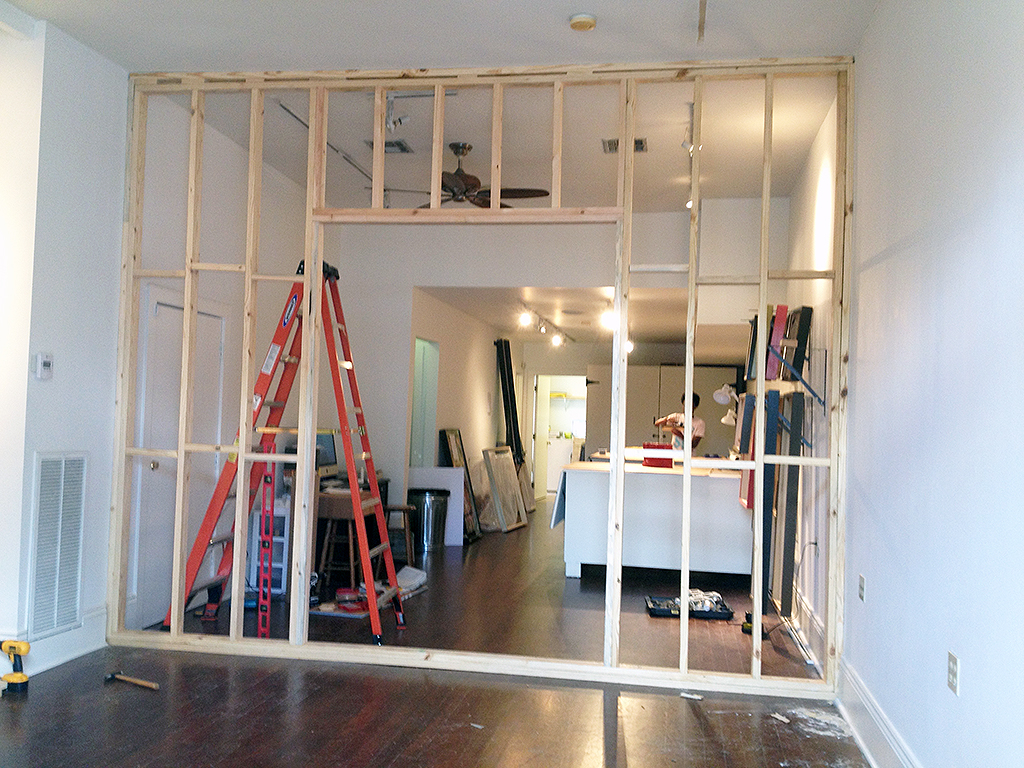 We built a nice wall to separate the frame shop activities from the front gallery area.
It turned out well, with a lovely custom-built door.
Solid work tables with flip tops and tons of storage.
Flat file storage for glass, matte board, art and other things.
Framing operations called for a tricked-out workspace in the back.
We also redesigned the exterior with new paint, signage, flower beds and other details.
Phantom Limb
The Phantom Limb exhibition showcased new work by Chris Roberts-Antieau. Project included exhibition design, fabrication and art handling.
Artwork includes framed fabric appliqué, taxidermy with fabric art...
and a central installation evoking the concept of a phantom limb with suspended prosthesis and natural forest-scape.
White owls, albino squirrels, and related flora.
Exhibition also featured a shrine to James Brown, the Godfather of Soul.
Another main attraction, Heidi Hendrick the gallery's Director, wears the Birds of Prey dress.