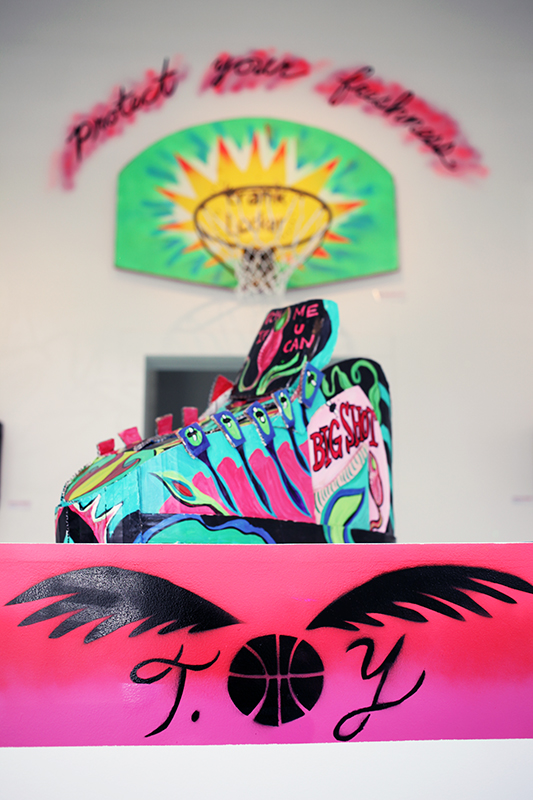 Mini Art Center
Project completed May 2015. Exhibition design, fabrication, curation, art handling and building renovation by Prescott Trudeau, NOLA Art Dept.
341 Sequin Street, New Orleans, LA 70114.
Mini Art Center is a children's art studio and gallery located in historic Algiers Point, New Orleans. MAC offers Open Studio hours for families to engage in hands-on art making together.
MAC also maintains a storefront gallery called "Shop" Gallery.
The inaugural exhibition featured the work of Tranqui Yanqui, a New Orleans-based artist.
Called "The Trank Locker", the show transformed a white box space into the artist's own interpretation of a fly sneaker shop.
Hand painted cardboard kicks displayed on custom shelves with colorful EL lights.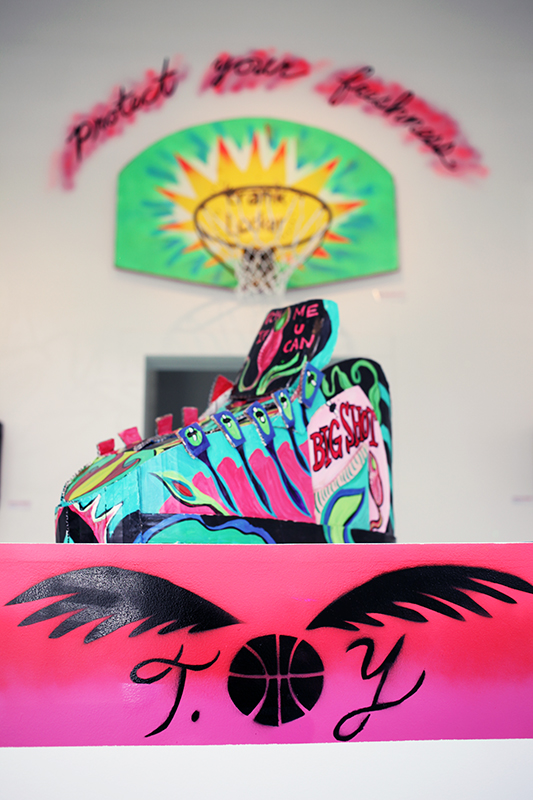 Every sneaker shop should have a custom painted B-Ball hoop.