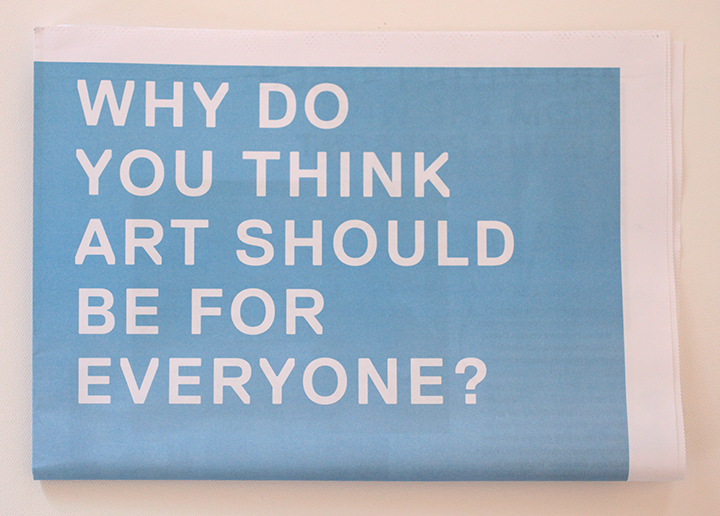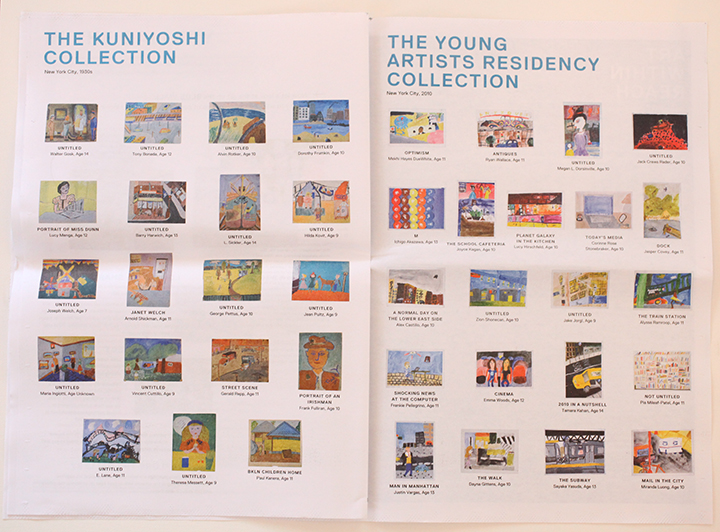 Art Within Reach: From the WPA to the Present
Jan 19 - Jun 5, 2011
Children's Museum of the Arts, NYC
Curation, Project Management and Installation by Prescott Trudeau
Exhibition Design with Asad Pervaiz.
Funded by the Institute of Museum and Library Services (IMLS), this project encompassed much more than just a gallery exhibition. The project began with a collection of artworks created by children during the Depression under the auspices of the Works Progress Administration's Federal Art Project.
During the WPA many artists were put to work as educators. Scholars consider this program to be the first formal art classes administered in the United States.
The museum formed the Young Artists Residency Program, and in 2010 twenty kids representing all five boroughs of NYC were selected to participate in a series of classes that taught them about the WPA, the Depression-era children's paintings, and how to paint themselves.
Students used similar media as the students from the 1930s.
Over the course of six weeks, students developed their water color skills and worked towards a final composition that reflected their perceptions of living in New York City in the 21st century.
Exhibition Catalog
Edited by NOLA Art Dept.
Design by Asad Pervaiz.

In addition to educational programming, the project funded new scholarship on the WPA/FAP in the form of essays written by Dr. Marilyn Kushner and Dr. Steven Dubin, and printed in the exhibition catalog.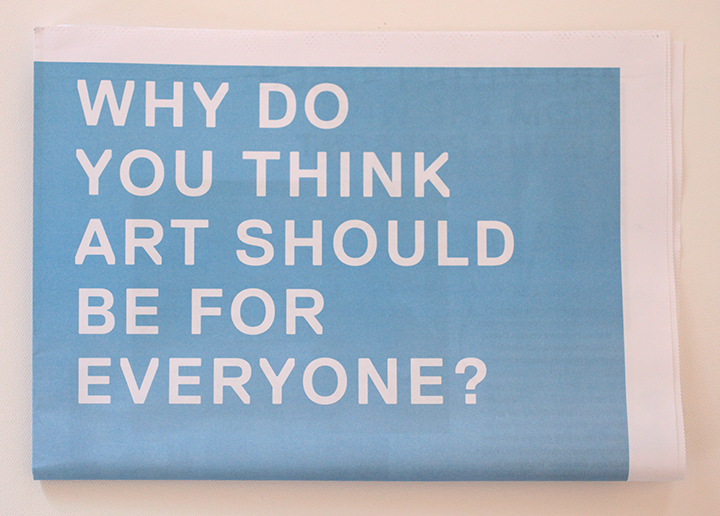 Gallery Guide
Written & Edited by NOLA Art Dept
Design by Asad Pervaiz
The project also included a gallery guide that fused historical facts, hands-on art activities, and a take-away poster.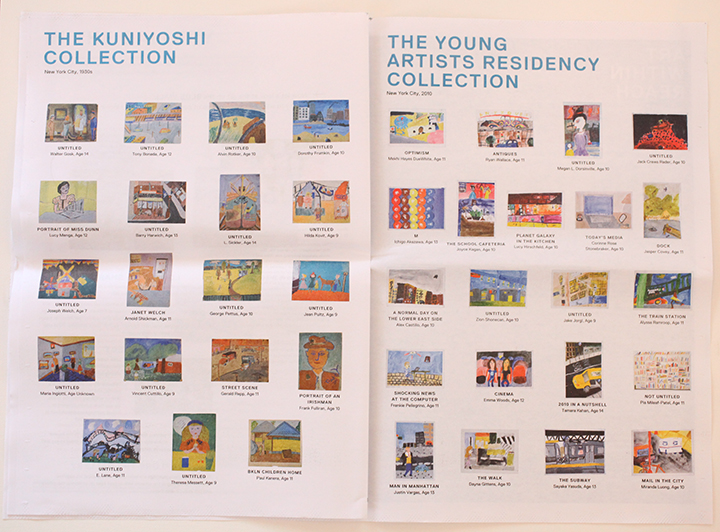 CMA's Executive Director Dave Kaplan.
Participants of the Young Artist Residency Program gather to see their artworks at the Opening Reception.
And we made the New York Times!
Inspired by Depression-era songs, The Cangelosi Cards regaled visitors to the Opening Reception.
We also did some speechifying...
And a lecture series on the Works Progress Administration's Federal Art Project....
And a screenprinting workshop for artists to create their own tote bags.
The physical exhibition incorporated myriad opportunities for art making.
Children's artwork from the 1930s.