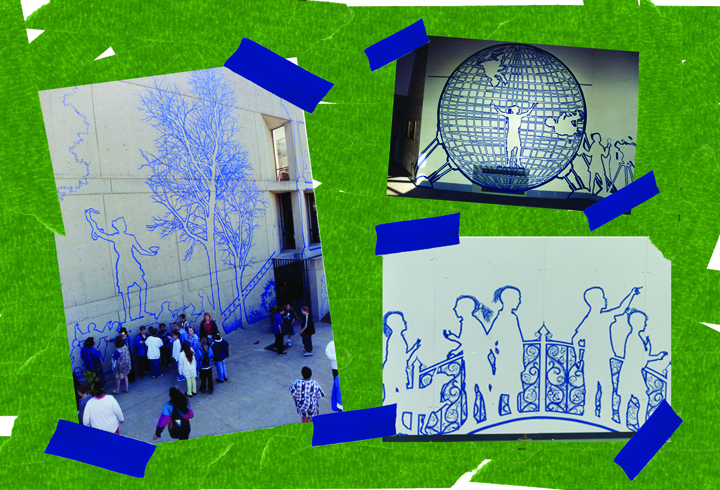 Tape Art: Let's Draw Together!
July - Sep 2010
Children's Museum of the Arts, NYC
Curation by Prescott Trudeau
Exhibition Design by CMA Young Artists & Tape Art
Tape Art is a supernatural art collective from Providence, RI led by visionary Michael Townsend. They travel the USA making public murals, visiting hospitals and schools, and spreading the ability of art to heal and help.
For the exhibition with CMA, Tape Art preferred to let the audience determine what would be exhibited. Students and families were given the opportunity to request drawings through a submission form.
The Tape Artists would then collect all the requests, sort them into categories and assemble a composition employing as many ideas as possible.
There were octopi, old trees, monkeys making mischief, a man in a beret, dancing bears, balloons, and many, many, many more subjects.