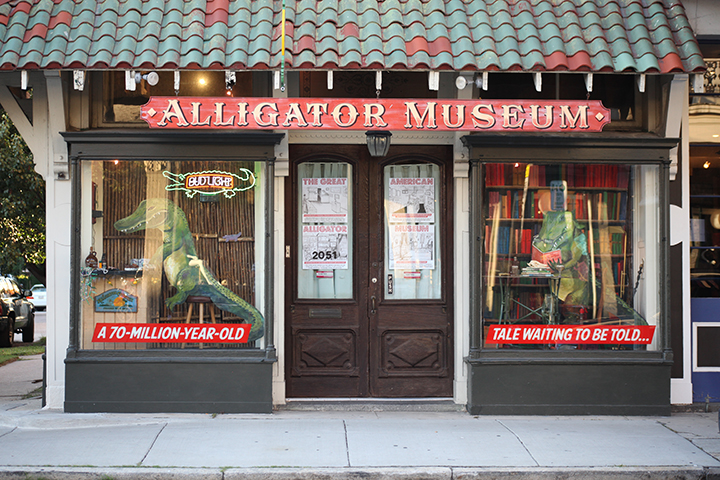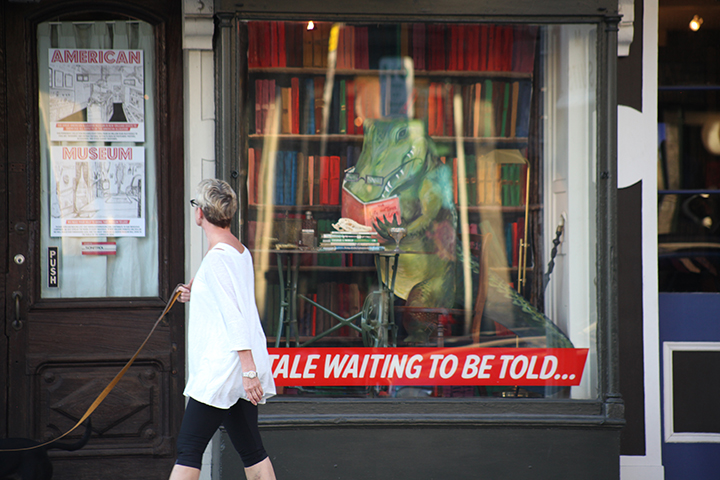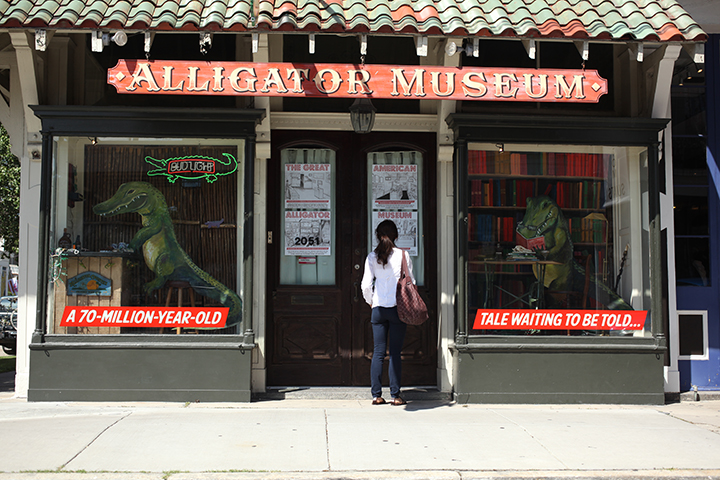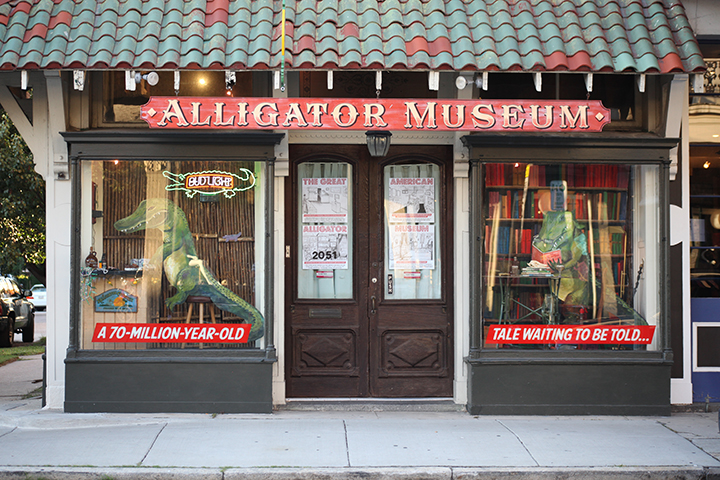 The Great American Alligator Museum
Project-in-Progress by Prescott Trudeau, NOLA Art Dept
Located at 2051 Magazine Street in New Orleans, Louisiana, the Great American Alligator Museum is the brainchild of alligator enthusiast and businessman Robert McDade.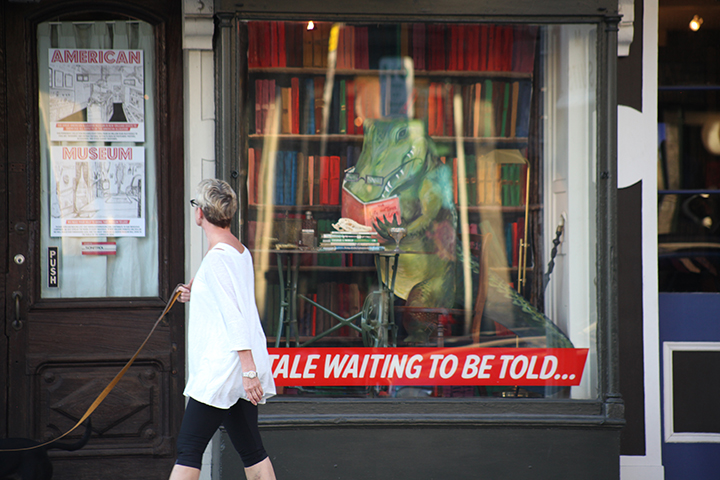 Project includes organization of the permanent collection, museum design and visual identity, website development, marketing materials, and brand new window displays.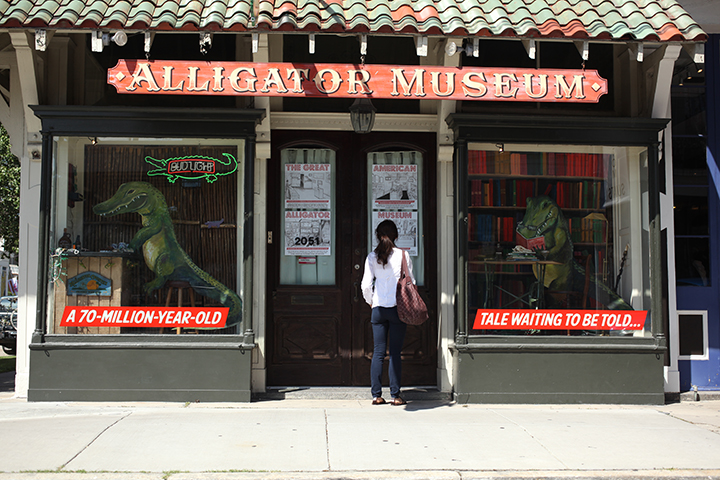 The museum will be a one-of-a-kind, quirky New Orleans experience for locals and tourists alike.
The Permanent Collection includes everything from swamp art and vintage alligator-themed kitsch (think ash trays, salt & pepper shakers, etc.) to....
Fossils, taxidermy, 19th century alligator fashion items, and antique books.
Exhibition Design - Entrance to the Museum
Our plans for renovating and reopening the museum include an entryway gallery for rotating exhibitions of local and regional artists.
Main Gallery
Upon entering the actual museum space, visitors will step into an oversized curio closet and embark on a narrative journey through all things alligators: history, mythology, natural science, folk art and vintage cultural objects.
Swamp Diorama
Moving towards the back of the museum, museumgoers will step into the alligator's habitat, a life-size swamp diorama wherein visitors can learn about the environmental conditions that affect the alligator's way of life.
Swamp Shack Diorama
The boardwalk leads visitors into another all-encompassing, life-size diorama - a Louisiana swamp shack, complete with folk art and artifacts of an odd and interesting nature.